Established in 2001, Auto Trakk is the leading automobile leasing company specializing in providing dependable transportation for individuals with moderate to server credit issues. We partner with new car and independent dealers in Florida, Indiana, Kentucky, Maryland, Michigan, North Carolina, Ohio, Pennsylvania, South Carolina, Tennessee, Virginia, and our newest market, Texas. Our program offers customers with less than perfect credit the opportunity to obtain a reliable late model vehicle at an affordable payment that will help them to fulfill their transportation needs.

Auto Trakk welcomes motivated new talent who will take pride in the Auto Trakk Program and are dedicated to providing exemplary service to our customers and business partners. Whether you are a seasoned professional or just starting in your career, Auto Trakk may have an employment opportunity available for you!
Full Time Auto Trakk Employees Enjoy:
Company paid Medical/Rx coverage, Short-term Disability Insurance, Life Insurance, and an Employee Assistance Program (EAP)
Group Dental & Vison Insurance, Long-Term Disability Insurance, and optional Life Insurance
401(k) plan with employer match
Competitive Pay
Paid Time Off (PTO)
Paid Holidays
A Great "TEAM" environment!
Equal Employment Opportunity
Auto Trakk, LLC is an Equal Opportunity Employer. We do not discriminate against qualified applicants based upon any protected group status, including but not limited to, race, color, creed, religion, gender, gender identity or expression, national origin, ancestry, age, marital status, military or veteran status, sexual orientation, physical or mental disability or medical condition as defined by applicable equal opportunity laws.
American's with Disabilities
Auto Trakk, LLC offers reasonable accommodations in the hiring and employment process for individuals with disabilities. If you need assistance in the application or hiring process to accommodate a disability, you may request an accommodation at any time by contacting our Human Resources Department (email: hr@autotrakk.com).
Employment Eligibility and Work Authorization
Auto Trakk, LLC is committed to employing only individuals who are authorized to work in the United States and who comply with applicable immigration and employment law. As a condition of employment, every individual must provide satisfactory evidence of their identity and legal authority to work in the United States within three business days of commencing employment. If the employee cannot verify their right to work in the United States within three business days of employment, Auto Trakk is required to terminate their employment immediately.
Career Opportunities
Auto Trakk welcomes new talent at every level of our organization. We are always seeking experienced, goal orientated individuals to join our diverse team of employees. Employment opportunities may exist in the following departments.
Current Openings:
Area Sales Manager - Maryland
Area Sales Manager - Raleigh/Durham NC
Area Sales Manager - Virginia
For more information on current openings or qualification requirements, please feel free to contact our department (email address: hr@autotrakk.com).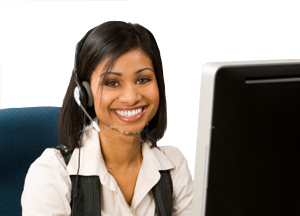 All openings are in the Auto Trakk Corporate Headquarters located in Montoursville, Pennsylvania with the exception of Area Sales Managers
Please email your resume with cover letter to our Human Resources Department
(email: hr@autotrakk.com).
Interest in Employment
If you are interested in one of the listed employment opportunities available at Auto Trakk, please email your resume to our Human Resources Department (email: hr@autotrakk.com)
We look forward to hearing from you!