Why work for Auto Trakk?
In business since 2001, Auto Trakk has grown into an industry leader providing sub-prime auto leases through reputable automobile dealerships throughout the United States. If you are just starting out in a career or if you are a seasoned professional, Auto Trakk may have an opportunity for you!
Full Time Auto Trakk Employees Enjoy:
Competitive Compensation.
Paid Holidays.
Health, Dental and Life Insurance.
Vacation (Paid Time Off).
401k program with employer match.
Great "TEAM" environment.
Modern office building with cafeteria.
Free parking.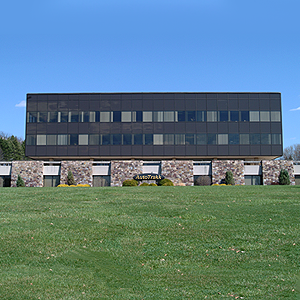 Career Opportunities
Auto Trakk welcomes new talent at every level of our organization. We are always seeking experienced, goal orientated individuals to join our diverse team of employees. Employment opportunities may exist in the following departments.
Current Openings:
Collections
Customer Service
Funding
Remarketing / Account Services
Underwriting
For more information on current openings or qualification requirements, please feel free to contact our .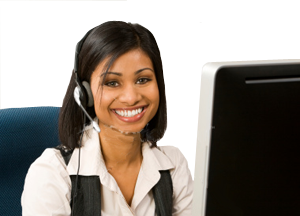 All openings are in the Auto Trakk Corporate Headquarters located in Montoursville, Pennsylvania with the exception of Area Sales Managers
Auto Trakk Collections
Auto Trakk Collectors work with our customers to ensure they remain in compliance with the terms of their lease at all times. This includes making their payments in a timely fashion and maintaining adequate levels of insurance protection..
Compliance Department Tasks:
Monitor customer payment histories to ensure contract compliance.
Must be punctual with a dependable work history.
Previous customer service / call center experience.
Auto Trakk Customer Service Representatives
Auto Trakk Customer Service Representatives assist our customers with their lease activations as well as accepting customer payments over the phone. Customer Service Representives also assist customers with limited warranty claims and other routine services.
Customer Service Tasks:
Field calls on a multi-line phone system.
Address and resolve customer concerns or issues.
Accurately processing credit/debit card payments for customers.
Assisting customers in the proper operation of electronic payment reminders.
Assisting customers with limited warranty claims.
Qualifications Required:
High School Diploma.
Must be multi-task oriented.
Basic computer knowledge with data entry.
Must be punctual with a dependable work history.
Previous customer service / call center experience.
Auto Trakk Underwriters
Auto Trakk Underwriters work closely with Auto Trakk dealers to provide affordable lease financing for their customers while considering the customer's credit history and ability to meet their financial commitments.
Underwriter Tasks:
Conduct day to day departmental functions to make quick decisions and generate originations based on credit applications, credit bureau reports, lease structures and verification results.
Utilize various web based services to verify phone numbers, employment and residence of potential customers.
Work with Microsoft Office, Windows and proprietary company software (will train).
Demonstrate a patient and courteous attitude to dealers and applicants.
Qualifications Required:
Minimum of a Bachelor's degree or equivalent industry related experience.
Must be detail oriented.
Exceptional telephone skills and basic computer knowledge including data entry is preferred.
Car dealership sales and/or finance experience a plus.
Must be willing to work in a fast paced environment.
Bi-lingual ability is a plus.
Some evenings and Saturdays.
Application for Employment
Auto Trakk does not provide a printable job application. You must apply for employment on our website by following the link below.


You are also welcome to email your resume with cover letter to our Human Resources Department.