Getting our clients back on "Trakk"
For the road ahead
What is the AutoTrakk system?
Dealer Information
The AutoTrakk system is designed to increase dealer volume and profitability by providing financing for credit challenged customers.
What is the AutoTrakk system?

The Auto Trakk program provides lease financing on late model dependable cars for your credit challenged customers.
AutoTrakk combines an easy to manage weekly lease payment with a payment protection device that encourages customers to make their payment on time.
Warranty and GAP protection is provided for every AutoTrakk deal.
AutoTrakk dealers have exclusive access to our online application and approval system.
The AutoTrakk online system also enables dealers to submit applications through the Dealer Track system.
Customers make payments directly to AutoTrakk online or over the phone.
AutoTrakk manages all customer account servicing.
Program Highlights
The AutoTrakk program provides your dealership with access to a whole new customer base and a streamlined application and approval system.
The AutoTrakk program provides...

Online application system with quick response time.
Fully integrated with Dealertrack system.
100% add on business. Unique financing source for credit challenged customers.
Excellent opportunity for late model vehicles, program cars.
Incremental business.
Finance up to 115% of NADA retail.
Limited distribution program.
Reasonable deal structure creates new customers for life.
Fast, same-day funding via ACH with completed funding package.
How Can I Use AutoTrakk Online?
AutoTrakk makes it easy for you to manage your customers' applications with our online Dealer Support Center..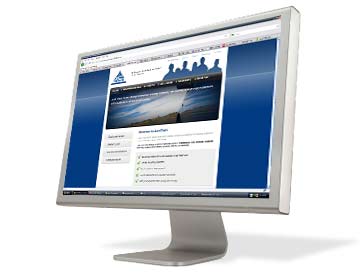 The dealer interface:
Is compatible with your existing Dealer Track system.
Enables AutoTrakk to make a decision on every application within minutes.
Submit and check applications around the clock.
Easy to use "Quick Caluclator" feature.
Complete deals at any time.
Automatically generates all required forms and paperwork for each deal.
All forms and paperwork print in your store complete with customer and vehicle information. Just print and sign.
View the funding status for every deal in-house.
How Can My Dealership Be Part Of The AutoTrakk System
AutoTrakk is a limited distribution system.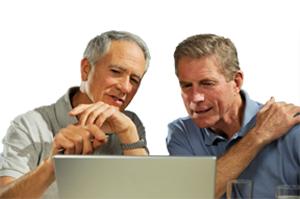 AutoTrakk is available only in selected states and you must be a registered AutoTrakk Dealer to take advantage of all the benefits of the AutoTrakk system
AutoTrakk assigns a dedicated representative to assist your dealership in setting up your account.
Your AutoTrakk representative is also available to help you process "special cases."
Your AutoTrakk respresentative will take the time to carefully train all your F & I personnel on location in your dealership or in our corporate training center..
To learn more about the AutoTrakk system visit our contact page and email the representative assigned to your area or email our sales department to have a representative contact you.